Want to travel while working? Here are some  jobs that require constant travel. We're bringing you 10 jobs that can satiate your need to get away. These rewarding jobs are made more interesting because of its travel opportunities. You certainly won't get bored with these jobs that require travel.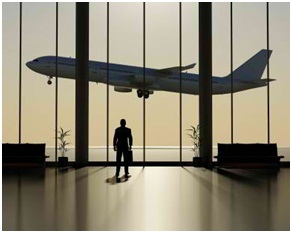 Here They Are:
Athletic Scout – talent scouts for professional sports teams are tasked at finding the next Michael Jordan. These sports

wunderkinds

can't be recruited with an ad in the paper. Therefore, these athletic scouts have to comb the world looking for the next big thing in sports. Their job takes them all over the world attending high school, collegiate, amateur and semi-pro games. If you love sports and traveling then this job is for you.
Roadie – takes care of all logistics concerns for a musical performer or a rock band. They're called a Roadie because they go on the road with the musician. Being a roadie is hard work. You have to carry heavy equipment and help set them up. But there's always an upside: a roadie can get up close and personal with music artists. A roadie is the dream job for someone who loves music and traveling.
Tour Guide – gets to bring and introduce people to famous tourist spots. Tour guides have to have that love for travel because that's what the job entails. They also get to meet a lot of interesting people from different parts of the world.
International Aid Worker – these workers are from different disciplines and skills and fly

to

parts of the world that need their services. They get assigned to developing countries doing work that will help the citizens of that country have a better life. Some aid workers earn good salaries, but a lot of them do it voluntarily with little to no compensation involved. They are more about helping others than making big money.

Archeologist

– the thought of archeologists

conjure

up images of a globe-trotting adventurer like Indiana Jones. This profession certainly requires a lot of travel. They travel to different archeological or 'dig' sites. Or they travel to different museums all over the world to help out in restorations or research.
Cruise Staff – get to travel to the world's many ports while making a good living. They get to meet and interact with a lot of people of different nationalities. Aside from the travel the job entails, a highlight of being a cruise staff is that board and lodging is provided by the employer. But in order to be successful as a cruise staff, you need to have a pleasing personality and steady sea legs.
Flight Attendant – the quintessential example of a jet-set lifestyle. Airplanes just wouldn't be that fun to ride without a friendly flight attendant attending to your needs. FAs get assigned to different flights, enabling them to travel to a lot of international

destination

. Being a flight attendant is perfect for those who love to travel and don't get motion sickness.
Photojournalist – they go to where the action is to get the most stunning shots. Photojournalists put a face to the new stories that happen around the world. This job has its inherent risks. Photojournalists are sent to cover even the most dangerous assignments—from wars to natural disasters. This career is not advisable for those who are weak of heart.
Long Distance Freight Trucker – are essential in the world of logistics. The main objective of a freight trucker is to get cargo from point A to point B. They are known to rack up the miles

by

driving really long distances for days on end. It takes a special discipline to be a successful freight trucker. But this job can be very rewarding, especially for those who love to travel.
Motivational Speaker – these individuals grace the conventions and meetings circuit delivering inspirational messages to the attendees of those events. This job doesn't require any formal training but a good motivational speaker should be able to wow crowds with his talks.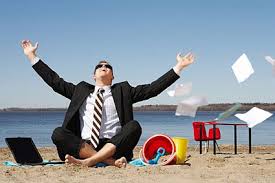 Be sure you're light packer if you're considering any of these jobs. In this day and age, the office isn't the only place for you to work. The whole world can become your office with these  jobs that require constant travel.