Europe is the Best Country to Get Lost In—every corner has its own attraction. Find out the best countries to visit in Europe. Get to know the best countries to visit in Europe: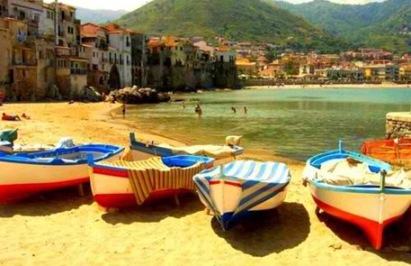 England—visit Big Ben and Buckingham Palace for a dose of history. If you want to marvel at one of the unsolved mysteries, visit Stonehenge.
Spain—check out Barcelona and its gothic churches or go tapas bar hopping at the many tapas bars of San Sebastian. For serious clubbers and beachheads, there's no better destination than party-crazy Ibiza.
Italy—make the Colosseum in Rome part of your itinerary and imagine how a gladiator fight would have transpired at the time; or ride a Gondola in Venice and let the gondolier serenade you.
France—no visit to France is complete without checking out the sights and sounds of the Eiffel Tower. Another must-travel destination are the vineyards in Bordeaux and Champagne regions.
Germany—visit the historic wall in Berlin and get an appreciation of history. For a more lighthearted affair, head to Bavaria and experience beer drinking at its finest.
Switzerland—Montreaux is a must see town where you can party at Lake Geneva's shoreline.
Netherlands—go to the capital of Amsterdam and enjoy the liberties it offers to foreigners. The red light district is an attraction tourists never miss.
Monaco—while your time at one of the gaming tables of Monaco's many casinos. Head out to the docks and see the many luxury yachts that are anchored on Monaco's waters. For a unique motor racing experience, catch the F1 Monaco Grand Prix every first weekend of May.
Portugal— Lisbon will keep you busy but the coastal region of Algarve is a good alternative to the capital.
Russia—the Winter Palace in St. Petersburg is an architectural dream that should be on every traveler's checklist.
Greece—savor the rich history of Athens and check out the New Acropolis Museum. For a more subdued experience, travel to the islands of Delphi or Santorini.